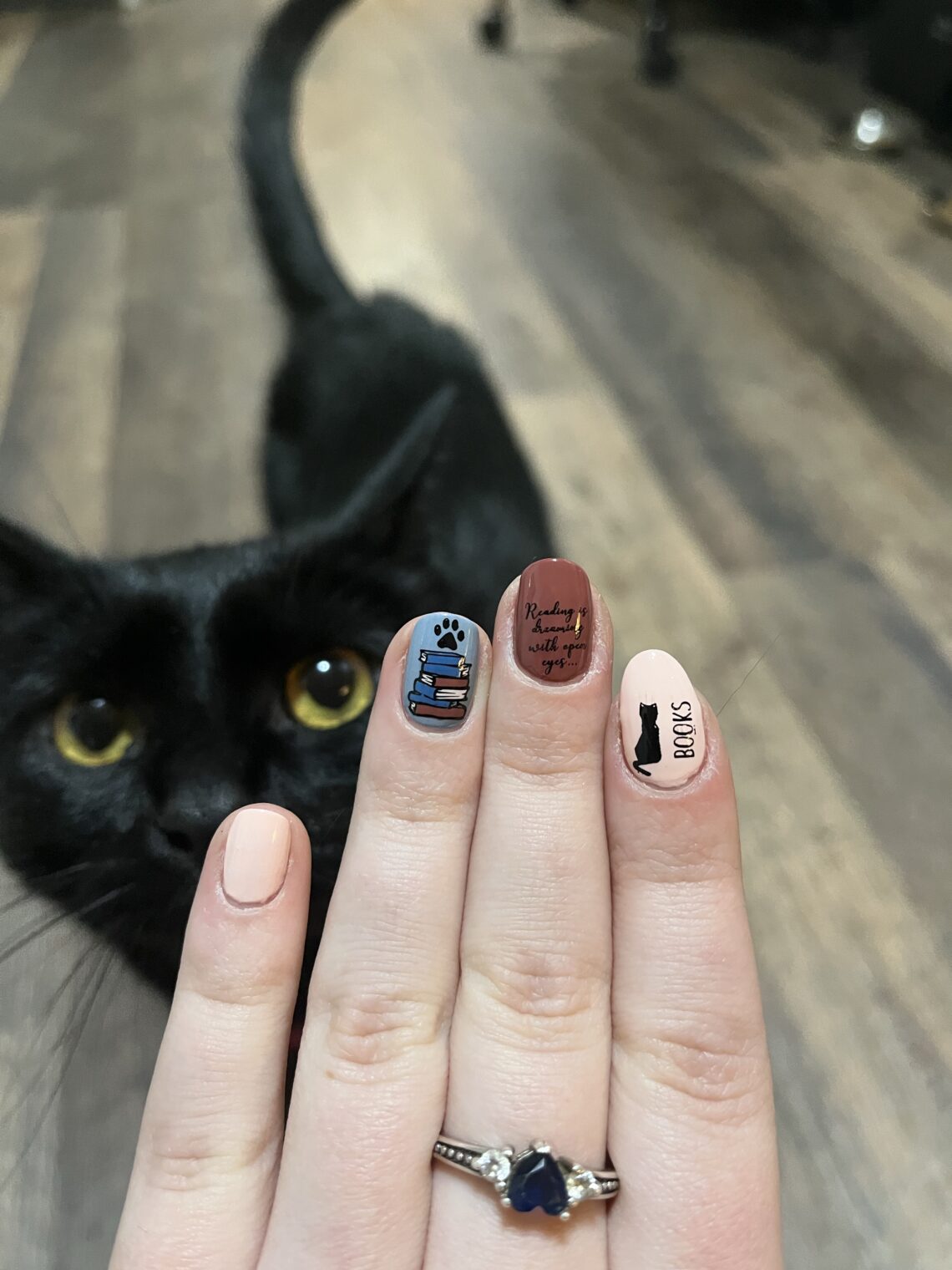 New nails!!
I got a new stamping plate, this one with cats! So I figured that I may as well use it right away. But I was also feeling books, so I decided to pull out my book-themed stamping plate from Maniology and use the two together. And viola, books and cats nails!
Supplies used! (Note: none of these links are affiliate links. Neither I nor the companies gain anything specific from them. I am sharing them purely so that you all can recreate or gain inspiration from my nails if so desired.)
Plates:
XY-N11 Cat plate (I couldn't find any link to this one).
Polishes:
First, after painting my nails with the base polishes, I stamped my first cat! It took a little bit of trial and error, but I found that scraping low and using my big round stamper worked best for it.
Next I worked on the books. For these, I decided I wanted to do reverse stamping and paint them in, so after picking the design up on the stampers, I let the black polish dry a little. Once I was sure I wouldn't mess up the design, I used a dotting tool and a little bit of colored polish to paint in the design.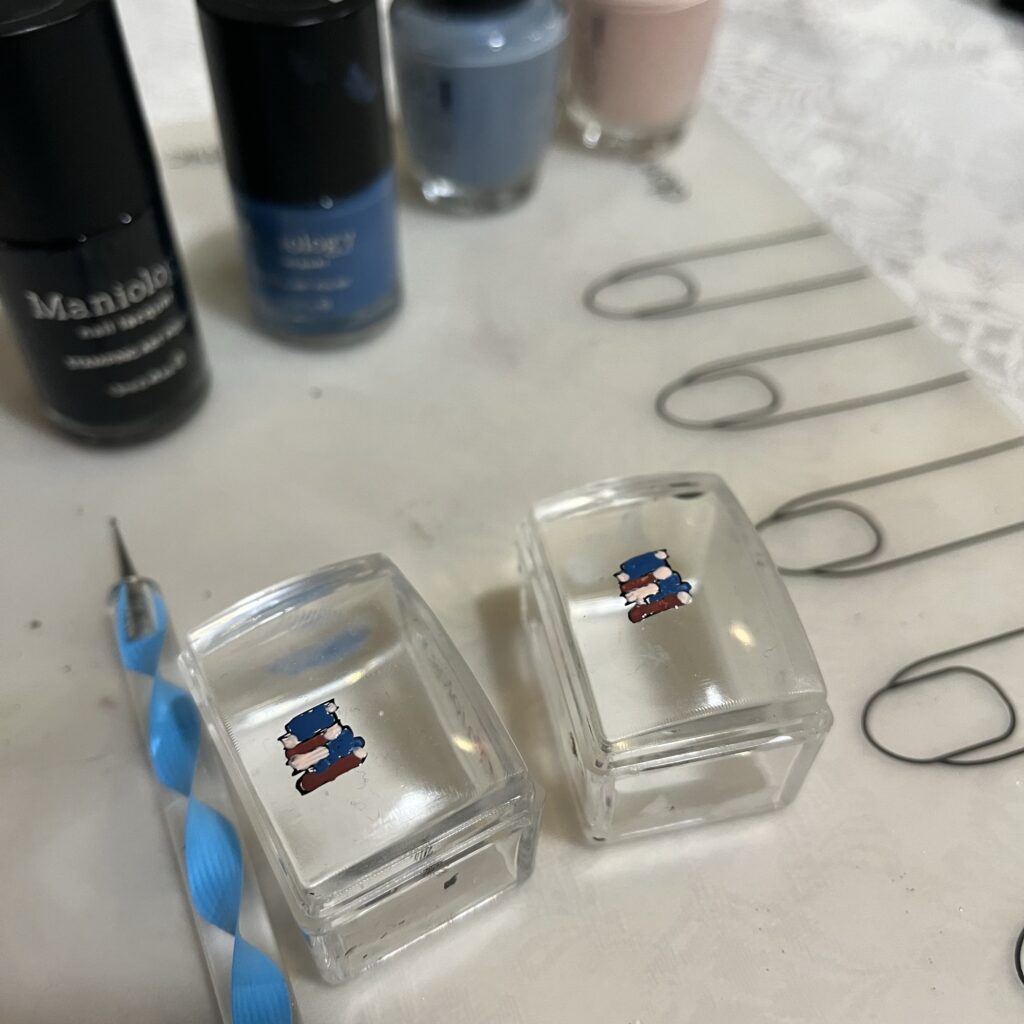 Here is what the designs look like after I painted them in!
And here is what it looked like on my nail! To make sure the design stuck to my nail, I used a little bit of top coat on the nail and let it dry to a sticky consistency. Then I stamped it on the nail, and all was good!
I sadly forgot to take any pictures of these parts, but I then added the word "books" next to the cat and a cat paw print above the books, to tie the books and cats theme together. And finally, I added a little book quote! I finished it all off with some more top coat, and …
Viola!! My bookish, catish nails are done!
I do love how the stamping turned out! If there is anything I would do different after seeing the results, I probably wouldn't have done the reverse stamping on the books and instead have just left it black, like the other designs, but I do still love them. And the beauty of nails is that they're never permanent, and I can always do them again!
What do you think? What would you do for books and cats nails?